ON OCTOBER 5TH, STATE CHOIR LATVIJA AND FRIENDS WILL CELEBRATE TĀLIVALDIS ĶENIŅŠ' CENTENARY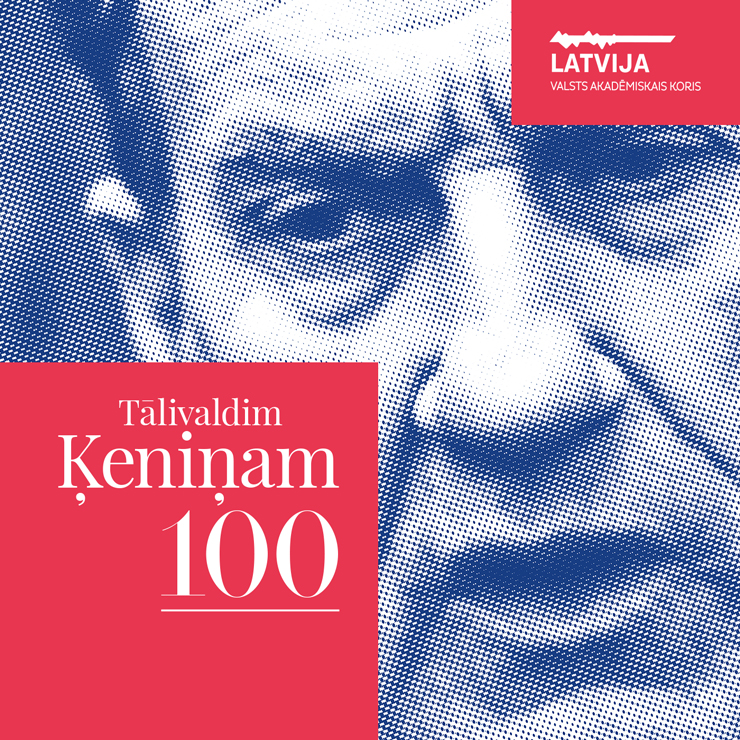 On October 5th at 7 p.m., at Riga's St. John's Church, a concert dedicated to Tālivaldis Ķeniņš' centenary will be held. The State Choir LATVIJA, organist Ilze Reine, conductor Māris Sirmais and several soloists have prepared a programme showing the essence of the famous Canadian-Latvian composer, offering a glimpse into his significant legacy.
The concert will feature music for a cappella choir as well as two important cantatas: Cantata of Chorales on Themes by J.S. Bach for mixed choir, soprano, horn, trumpet and organ, as well as the patriotic cantata To a Soldier for mezzo-soprano, baritone, mixed choir and organ.
Taking part in the performance will be the artists of the State Choir LATVIJA, organist Ilze Reine, and soloists Ilze Grēvele-Skaraine (soprano), Sniedze Kaņepe (mezzo-soprano), Eduards Vācietis (baritone), Jānis Porietis (trumpet) and Kārlis Rērihs (horn). Conducting will be Principal Conductor and Artistic Director of the State Choir Latvija, Māris Sirmais.
Tālivaldis Ķeniņš was a Canadian-Latvian composer whose oeuvre was and remains significant to both Latvian and Canadian culture. The composer himself once said: "My life has been focussed around two different environments. One is associated with a sense of belonging to my homeland, pride in the meaning and purpose of an independent Latvia. The other with spiritual maturity formed in the culture and spirit of a worldwide spiritual pulse. Both equally important, both have determined the meaning and direction of my life. Two worlds: both vibrant and rich."
Tālivaldis Ķeniņš studied in Latvia at the Jāzeps Vītols Latvian Academy of Music (then: the Latvian Conservatory) under Ādolfs Ābele; in France—the Riviera—at the Grenoble Lycée Champollion, as well as the Conservatoire de Paris, where he met the teacher who had a significant impact on him, Olivier Messiaen. In 1951, along with his wife, Ķeniņš moved to Canada where he lived out the rest of his days and was highly regarded for his active musical life in Toronto and other Canadian cities.
His oeuvre has been referred to as "contemporary romanticism" and "conservative modernism"; the influence of Russian and French music is often mentioned, and his ability to use traditional forms and his masterful use of counterpoint are also accented. His music has garnered significant attention, being performed in many festivals and concerts both in Latvia and Canada, and he fulfilled a great deal of commissions. The composer is a Bearer of the Order of the Three Stars, an Honorary Professor of the Jāzeps Vītols Latvian Academy of Music, and a Professor Emeritus of the University of Toronto. He received the Latvian Great Music Award in 2005 for his Lifetime Achievements. He passed away in 2008.
Tickets for the concert are available at Biļešu Paradīze box offices throughout Latvia, as well as online: https://www.bilesuparadize.lv/lv/events/event/76054