22ND INTERNATIONAL SACRED MUSIC FESTIVAL TO BE HELD FROM AUGUST 10TH TO 24TH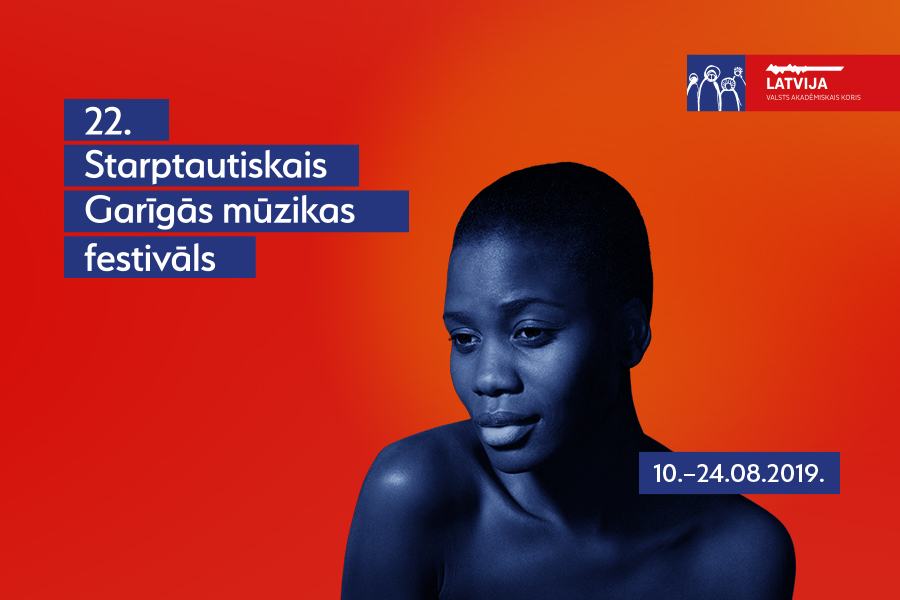 The State Choir LATVIJA and its Artistic Director and Principal Conductor Māris Sirmais invites audiences to mark their calendars for one of the summer's most hotly anticipated classical music festivals. Between the 10th and 24th of August, concerts comprising the 22nd International Sacred Music Festival will be performed in Riga and Liepāja. This year's festival will feature highlights of French music, organ music, jazz classics as well as the festival's annual traditions: a concert featuring new works, and a collaboration with the Liepāja Symphony Orchestra.
The 22nd International Sacred Music Festival will be opened with a new works concert conducted by Māris Sirmais. The concert will feature three world premieres: Valts Pūce's piece written for the State Choir LATVIJA and instrumental group DAGAMBA; Līga Celma-Kursiete's work Dzīvības kokam (For the Tree of Life) for mixed choir and string quartet; and Vytautas Miškinis' new work Beati immaculati in via for mixed choir and string quintet. The concert will take place on August 10th at 7 p.m. at St. John's Church, Riga.
A new addition to this year's Sacred Music Festival is the presence of jazz music. The special guest at this concert will be singer Vanisha Gould from California, USA, who will perform on August 15th at the Zirgu Street Concert Hall in collaboration with pianist Tuomo Uusitalo (Finland) and Latvian jazz musicians.
A program dedicated to French masterpieces will be performed on August 20th at Riga Dome Cathedral. The choir will be marking French organ music specialist Charles-Marie Widor's 175th birthday by performing his world-renowned Mass, while Francis Poulenc's 120th birthday will be celebrated in the State Choir LATVIJA's performances of his significant work Litanies à la Vierge noire (Litany to the Black Virgin) as well as his Laudes de Saint Antoine de Padoue. The concert will be led by French conductor Loïc Pierre, while the organ solo is being played by the masterful Piret Aidulo from Estonia. The visual image of this year's festival has been inspired by Poulenc's Litany to the Black Virgin.
In the closing concerts of the Festival, we will celebrate the State Choir Latvija's many years of friendship with the Liepāja Symphony Orchestra. The two concerts on August 23rd at Liepāja's Great Amber Concert Hall and August 24th at Riga Dome Cathedral will feature the nuanced audience-favorite, Maurice Duruflé's Requiem, as well as Imants Kalniņš' Symphony No. 6.
Tickets are available at all Biļešu Paradīze box offices, as well as online: https://www.bilesuparadize.lv/lv/organizers/organizer/141