LR1 ON THE RUHRTRIENNALE EVOLUTION PROJECT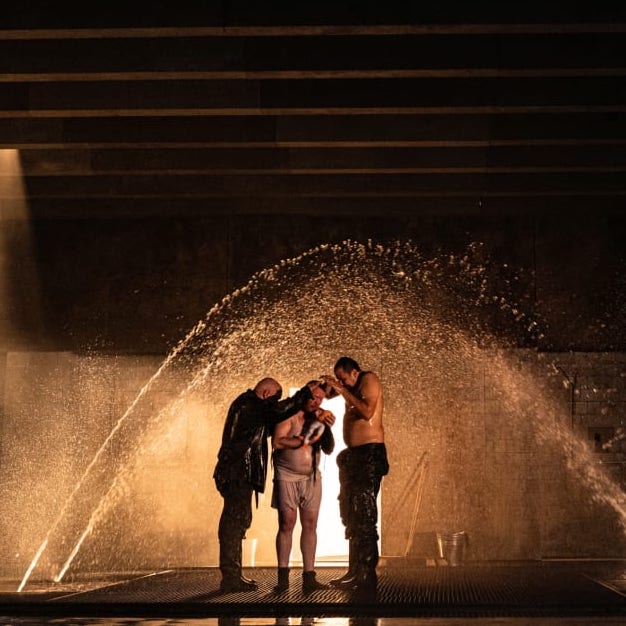 Ruhrtriennale: the State Choir Latvija and Monika Pormale's participation in the production of Evolution.
The work by Kornél Mundruczó and Monika Pormale: a musical production, Evolution, which premiered on September 5th at the Ruhrtriennale in Bochum. It will also be performed on the 7th, 8th, 12th, 13th and 14th of September. The production is based on György Ligeti's Requiem. Singers, actors from Kornél Mundruczó's Proton Theatre, the State Choir LATVIJA and the Bochum Symphony Orchestra conducted by Steven Sloane. The production's three acts take place in different time periods—the past, present and future—and in three forms.
Kornél Mundruczó and Monika Pormale's collaboration will continue next year: on March 30th, 2020, the world premiere of contemporary German composer Christian Jost's opera Journey of Hope will take place at the Grand Théâtre de Genève in collaboration with the Staatstheater Karlsruhe.