THE STATE CHOIR LATVIJA INVITES LISTENERS TO ENJOY RECORDINGS OF ITS "LATVIAN COMPOSERS FOR LATVIA'S CENTENARY" CONCERT SERIES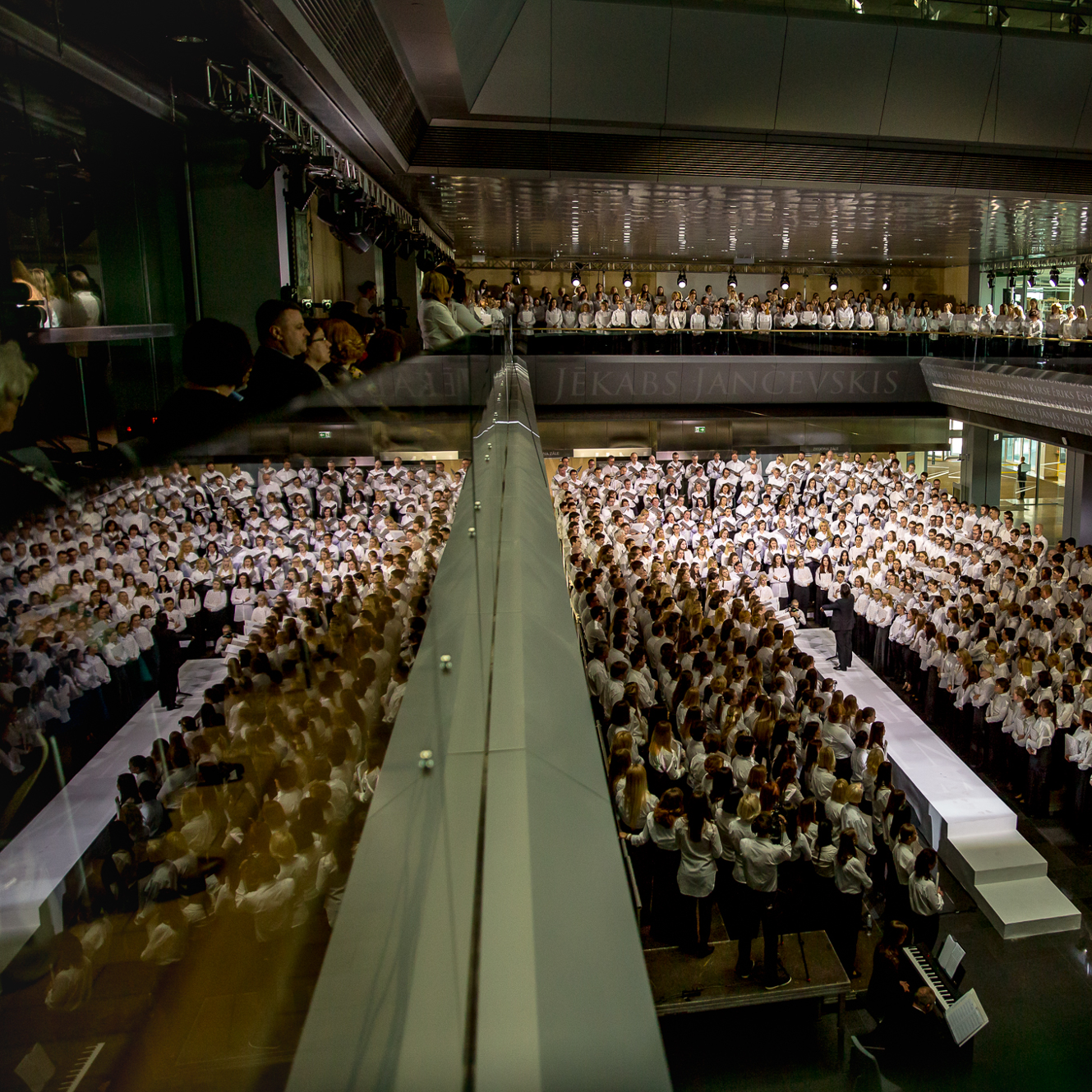 Music is a great way to pass the time, especially at the moment, when one of the most important things is to #stayhome. While the choral artists of the State Choir LATVIJA are spending their days at home and their concert performances have been put on pause, we would like to invite listeners to revisit some recent memories and listen to some of our recorded concert performances.
In 2015, we began our five-concert cycle, "Latvian Composers for Latvia's Centenary". Seventy-seven composers took part in the project, where the assignment was to create a cappella works centered on one of five elements: fire, water, land, sky, and love. The five-concert series, which took place in the Ziedonis Hall of the Latvian National Library, was realized over a three-year period.
Thanks to a tremendous collaboration with Latvian Radio 3, the concert recordings can be heard here:
December 11th, 2015 concert; March 8th, 2016 concert; November 11th, 2016 concert; March 1st, 2017 concert.
For those who would like to add a visual element to their musical enjoyment, we'd like to offer the possibility to visit the LMT Straume website, where you can find a recording of the May 4th, 2018 gala concert, which concluded the "Latvian Composers for Latvia's Centenary" cycle.
Happy watching and listening! Stay healthy!
#stayhome #seeyousoon #eculture