The 23rd International Sacred Music Festival will be opened with Iveta Apkalna solo concert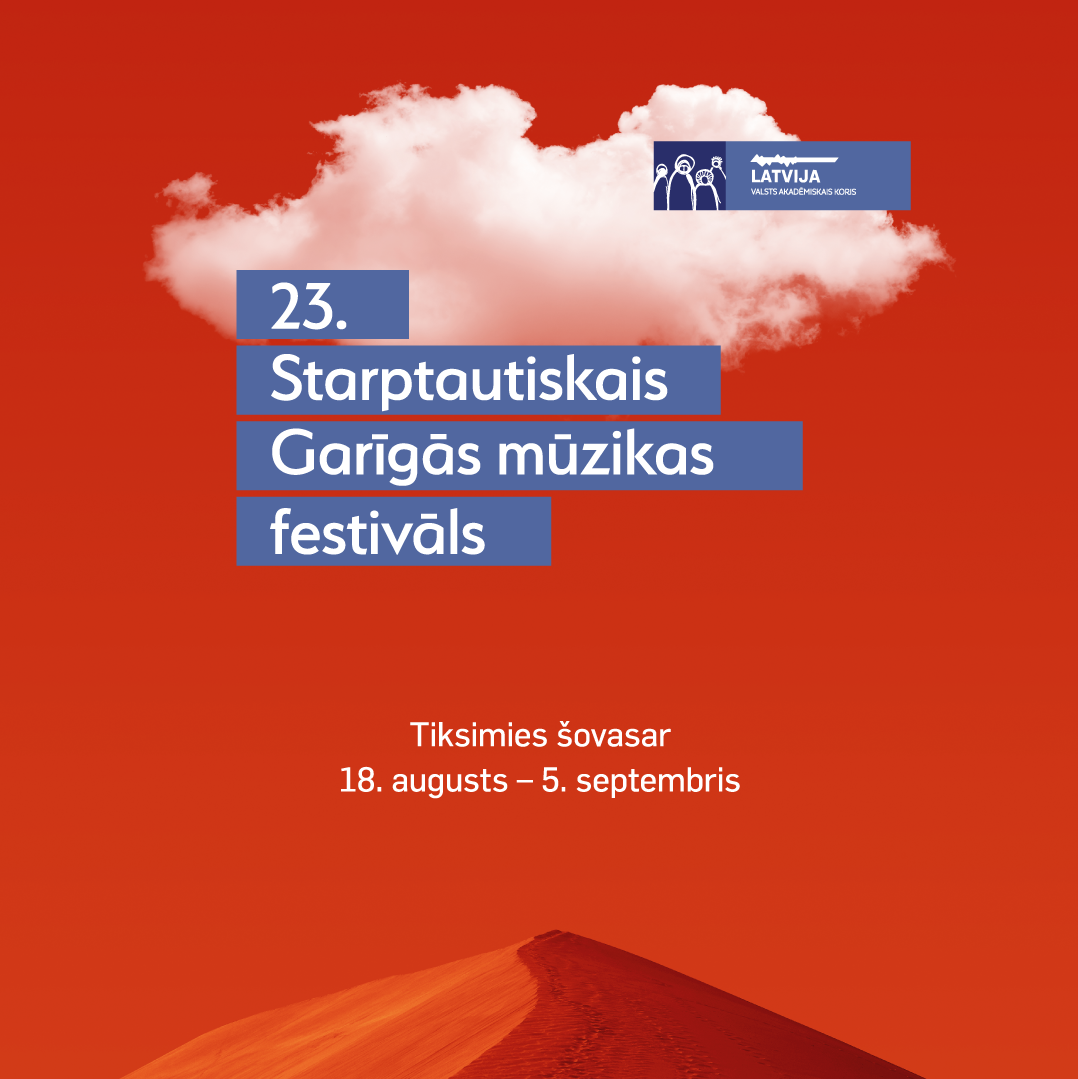 The State Choir LATVIJA and its Artistic Director and Principal Conductor Māris Sirmais invite listeners to mark their calendars for one of the summer's most anticipated classical music festivals. The 23rd International Sacred Music Festival will take place in Riga between August 18th and September 5th.
The 23rd International Sacred Music Festival will be opened with a solo concert at the Riga Dome Cathedral by one of Latvia's biggest musical stars, Iveta Apkalna. The concert will feature organ music by Dmitri Shostakovich, Olivier Messiaen and Franz Liszt. The State Choir LATVIJA previously collaborated with Iveta Apkalna in a joint solo concert at the Elbphilharmonie in Hamburg, as well as in two concerts as part of the Neubrandenburg Festival in August 2019. Iveta Apkalna's organ playing combines deep musicality, impeccable technique and a flawless sense of style. The opening concert of the festival will take place on August 18th at 19:00 in Riga Dome Cathedral.
This year, the organizers of the festival will stick to their traditions. On August 20th at 20:00 in the Riga Dome Cathedral, there will be a concert dedicated to the memory of Georgian composer Giya Kancheli. Conductor Māris Sirmais and Kancheli were united by a special friendship for several years, and the concert will feature a work which was completed in the conductor's presence: Giya Kancheli's last composition, Tsutisopeli for men's choir and trumpet. The concert will also feature a world premiere from Rihards Dubra, a tribute to the memory of Giya Kancheli. Finally, the audience will have the opportunity to hear Kancheli's choral-instrumental work Styx. The Liepāja Symphony Orchestra, a regular guest of the festival, will join the State Choir LATVIJA and Māris Sirmais in this performance.
One of the most consistent traditions of the festival is a concert featuring world premieres by Latvian composers; this year's edition will take place at St. Peter's Church in Riga on September 2nd at 19:00. The concert will feature first performances of works by Artis Gāga, Uldis Marhilēvičs, Renāte Stivriņa and Alvils Altmanis. The festival will also feature the continued collaboration between the State Choir LATVIJA and the Latvian National Symphony Orchestra.
Tickets for the August 18th and 20th concerts are available at all Biļešu Paradīze box offices, as well as online at bilesuparadize.lv.