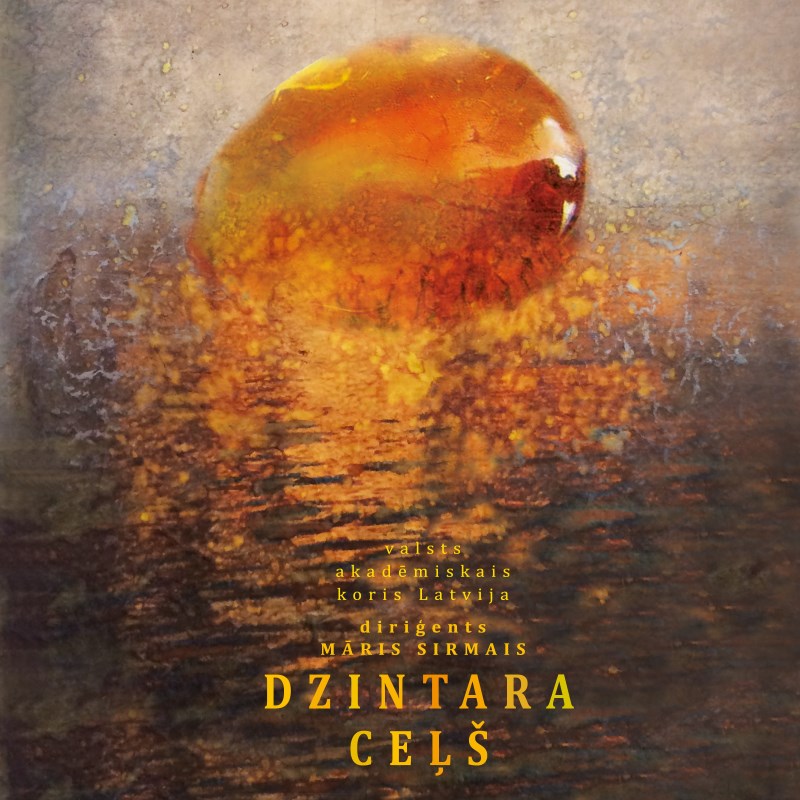 A unique canvas of Amber Trinity has been created by weaving the voices of the State Choir Latvija  and poetic threads of the Poetry Days 2014. Poets from the countries of the historical Amber Road, their Latvian colleagues, translators and 12 Latvian composers have met to conjure up the mysterious worlds seen by the ancient Stone of the Sun – amber.
Nature has endowed amber with many beautiful features – the shining of light, delicate iridescence, hazy glitter and tangy smell of the sea. The ancient Greeks and Romands knew about the peculiar, honey coloured legendary Northern stone, and mentioned it along with gold and silver. Their envoys travelled far to the shores of the Baltic Sea in search of the much praised stone. The Baltic amber reached the Roman Empire via the shortest trans-European trade route – through the Moravian Gate the Amber Road led to Carnuntum (near Vienna), then over the Semmering and to the Adriatic Sea. It was the Amber Road that brought the Baltic peoples into the historical record for the very first time.
The Latvian nation is a small one, but Latvians are living by the seashore open to the wide world: this is why we call Latvian Amberland and the shore of the Baltic Sea – the Amber Shore. There are waves sighing in our veins, and there are our national heritage and the endless horizon of the sea reflecting in small pieces of amber washed ashore. Let this Amber Road  be a reflection of not just the historical trade route, but also a symbolic road where the compass – amber – shows the way to an international dialogue of composers and poets on the deep-sea jewel, making the words and sounds just opalescent and multi-coloured as amber itself!