State Choir LATVIJA's 2015 New York Concert to Be Included in Baryshnikov Arts Center's PlayBAC Series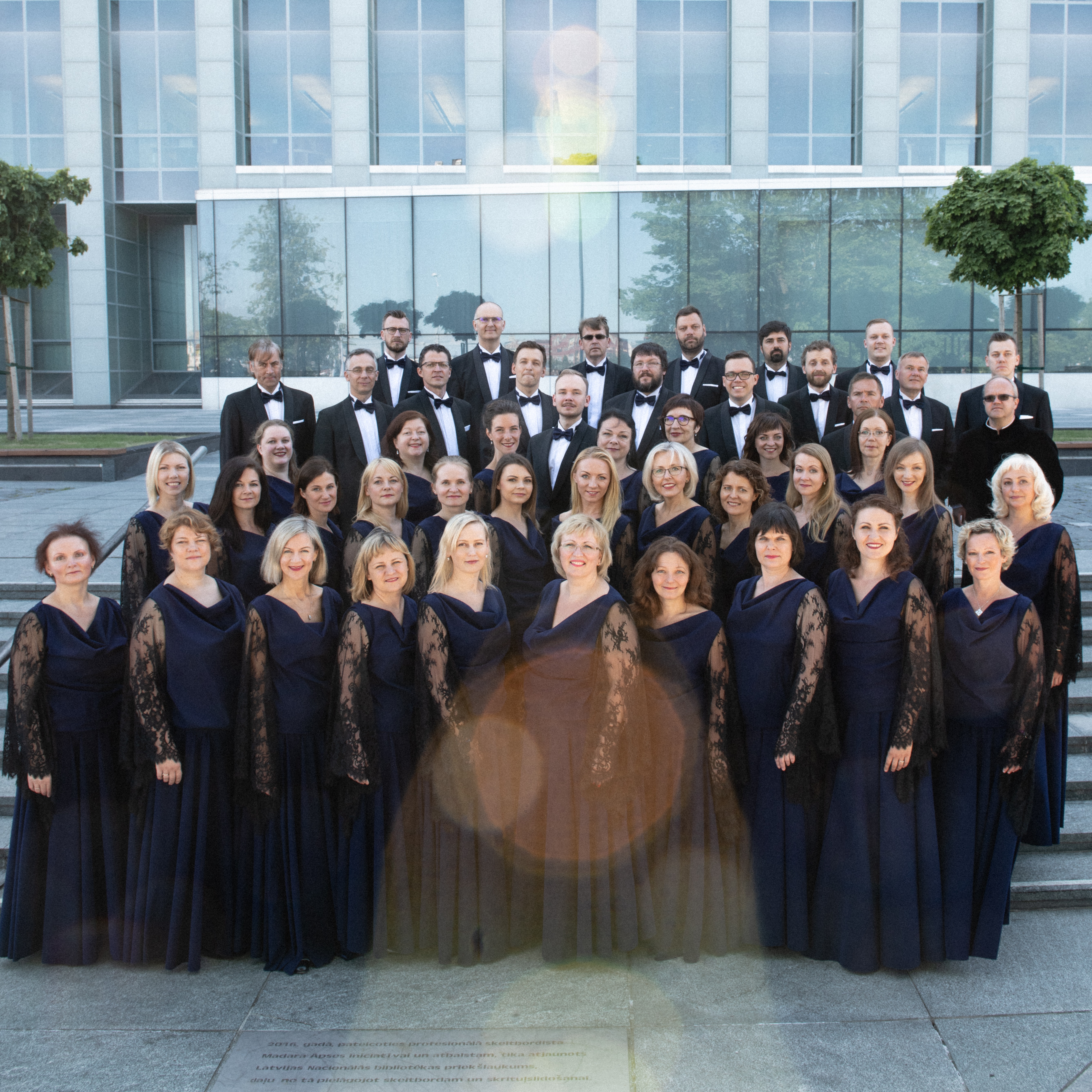 From April 16th–21st, the State Choir LATVIJA's solo performance, which was filmed in the Jerome Robbins Theater on April 11th, 2015, will be available for viewing on the Baryshnikov Arts Center's website as part of the specially created PlayBAC series.
PlayBAC Performances from the Archive is a newly created weekly series from the Baryshnikov Arts Center, featuring concerts and performances drawn from the center's archive of recordings from the Jerome Robbins Theater and Howard GIlman Performance Space. The center's archive includes performances from the past 15 years. The weekly video series will be available to view from April 9th until May 19th, with the program comprising performances from artists from around the world in a variety of genres and styles. Each video will be introduced by the Founder and Artistic Director of the Center, Mikhail Baryshnikov. The PlayBAC series will highlight the State Choir LATVIJA's concert from April 16th–21st.
As part of the cultural program of the Latvian Presidency of the European Union, the State Choir LATVIJA visited New York for two concerts in April 2015. The American audience welcomed the choir with standing ovations at Lincoln Center's Alice Tully Hall on April 9th, and two days later the choir performed under the direction of conductor Māris Sirmais at the Baryshnikov Arts Center's Jerome Robbins Theater.
In their Baryshnikov Arts Center performance, the State Choir LATVIJA and their Artistic Director Māris Sirmais presented a program of choral music reflecting the diversity of Baltic choral music. Choral composers from the three Baltic nations were represented in the program, including Vytautas Miškinis and Vaclovas Augustinas of Lithuania, Arvo Pärt and Veljo Tormis of Estonia, and the works of Latvian composers Ēriks Ešenvalds, Gundega Šmite, Uģis Prauliņš, Jēkabs Jančevskis and Raimonds Tiguls. The composer Raimonds Tiguls was a special guest of the concert, as he joined the State Choir LATVIJA and Māris Sirmais in a performance of his work Moonlight Sound Design. Mikhail Baryshnikov himself honored the performers with his presence.
The choir is known in the United States as the Latvian National Choir.
The PlayBAC video series will be available to view for free from April 9th until May 19th at the following link: PlayBAC
For more information about the PlayBAC archive video series: BAC