New CD! CREDO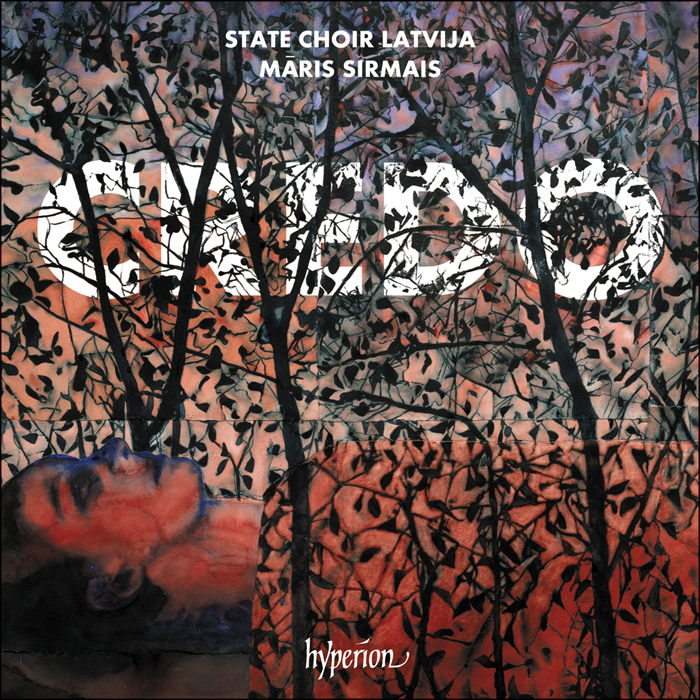 This September the British music recording company Hyperion has released a new album CREDO including masterpieces of five composers – Richard Strauss, Sven-David Sandström, Olivier Messiaen, Ambrož Čopi and Matej Kastelic – recorded by the State Choir LATVIJA and conductor Māris Sirmais.
The overarching theme of the music on this recording is love—love among people, love of faith and of God, and love as emotion and sensuality.
Forming the backbone of this album are two pieces by Richard Strauss: the Deutsche Motette and Der Abend. The polyphonically rich and technically sophisticated masterpiece the Deutsche Motette for mixed choir is joined by soloists – Viktorija Majore (soprano), Sniedze Kaņepe (mezzosoprano), Mārtiņš Zvīgulis (tenor) and Kalvis Kalniņš (baritone).
A significant place in the recording is for the Swedish composer Sven-David Sandström's subtle, nuanced and sensual piece Four songs of love with the lyrics by Bible. Recording these pieces has also given valuable space and time to reflect on both our friendship over the years and Sandström's recent passing.
Messiaen's Louange à l'éternité de Jésus that has been transcripted by Clytus Gottwald is another masterpiece that was originally composed for piano and cello. However, the transcription for mixed choir a cappella and Gottwald's use of an original text by Messiaen lends further artistic merit.
The recording also includes two pieces by the contemporary Slovenian composers – one of them – He wishes for the cloths of heaven by the composer and conductor Ambrož Čopi and lyrics by Willian Butler Yeats.
The final piece of the album is written by the talent of the young Matej Kastelic and his ability to touch the hearts of audiences in his piece Credo / I believe. It combines a number of compositional techniques, quoting numerous passages from Lotti's well-known Crucifixus, and posits pertinent questions about the relevance of faith in today's society.
The recordings were made in June and September 2021 at the St. John's Church in Riga, Latvia. The sound engineer – Gustavs Ērenpreiss.
CREDO can be streamed on the State Choir LATVIJA Spotify account, and it can be purchased on the Hyperion online store.