JĀZEPS VĪTOLS 6TH INTERNATIONAL CHORAL CONDUCTOR'S COMPETITION AND CONCERT "GARLIEB HELWIG MERKEL – 250!"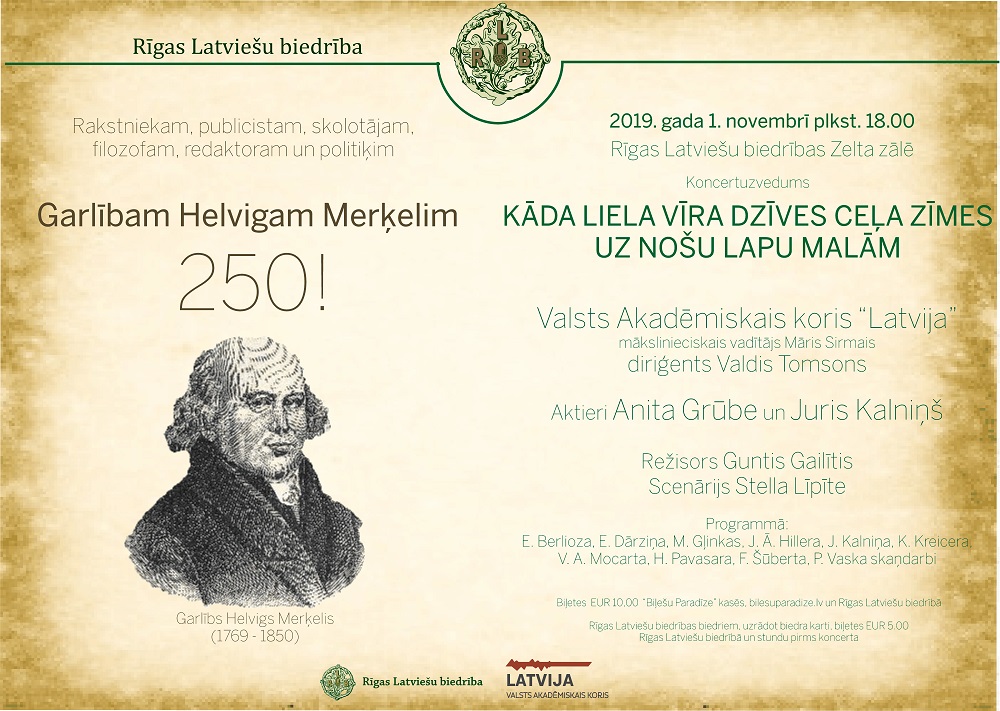 On October 26, the final of the Jāzeps Vītols 6th International Choral Conductor's Competition took place, which was also attended by the State Choir LATVIJA. Four young conductors competed in the finals, conducting vocal symphonic works by composers Vilnis Šmīdbergs, Imants Kalniņš, Pēteris Butāns, and Johannes Brahms.
As a result of the intense struggle, Matīss Pēteris Circenis (Latvia) won first place, the prize of 2500 euros and "Special recognition award" from the State Choir LATVIJA, second place – Daniil Lashin (Russia), third place – Artūrs Oskars Mitrevics (Latvia).
On this week, November 1 at 18.00 we invite you to a special concert in the Golden Hall of the Riga Latvian Society House – Garlieb Helwig Merkel – 250! Actors Anita Grūbe and Juris Kalniņš will participate in the concert together with the State Choir LATVIJA and conductor Valdis Tomsons. The concert will feature works by H. Berlioz, E. Dārziņš, V. A. Mozart, P. Vasks, F. Schubert and other composers, and will feature the life story of Garlieb Helwig Merkel.