Wach production "Evolution"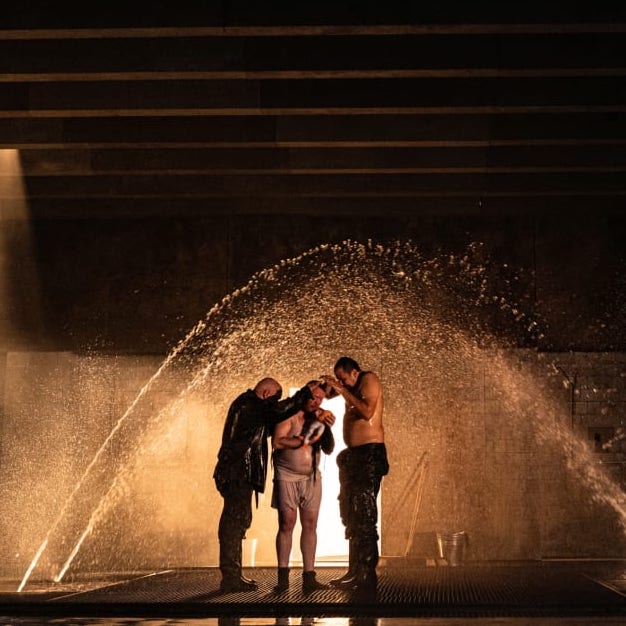 One year ago, the State Choir LATVIJA traveled to Bochum, Germany, where, within the framework of the Ruhrtriennale interdisciplinary arts festival, it participated in an ambitious production entitled "Evolution".
The production was based on Gyorgy Ligeti's Requiem. In addition to the State Choir LATVIJA, participants included the Bochum Symphony Orchestra conducted by Steven Sloan, soprano Yeree Suh, mezzo-soprano Virpi Räisänen, and actors from Budapest's Proton Theatre. The production's director was Kornél Mundruczó, and the set designer was Monika Pormale.
Before the show, director Kornél Mundruczó said, "I promise – you have never seen anything like it. It is not an opera, concert, show, work of visual art, or performance. This is Gesamtkunstwerk – a total work of art. Evolution is like Noah's ark in which we are all together."
Wach the production HERE!