AETERNUM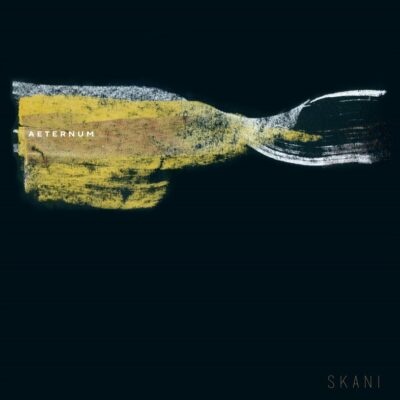 AETERNUM: Latvian composers for the Centenary of Latvia
Performers:
State Choir "Latvija"
Māris Sirmais – conductor
Compositions:
Ēriks Ešenvalds "Rasa (The Dew)
Irīna Mihailovska "Uguns rituāls" (Fire Ritual)
Valts Pūce "Dziesmu svētkos" (At the Song Festival)
Andris Dzenītis "No debesīm" (From the Sky)
Pēteris Vasks "Mūsu kalni" (Our Mountains)
Rihards Zaļupe "Sauciens vējā" (A Call in the Wind)
Uldis Marhilēvičs "Mēs esam" (We Are)
Vilnis Šmīdbergs "Tā lapa, tā lapa, kas lejup krīt" (The Leaf That Falls)
Maija Einfelde "Krāsas" (Colours)
Andris Kontauts "Jūras māte, jūras māte, valdi savas kalponītes" (Mother of the Sea, Control Your Servants)
Anna Ķirse "Bieza migla zemi sedza" (A Thick Fog Covered the Earth)
Jānis Aišpurs "Piesaukšana" (Invocation)
Ansis Sauka "Ar zvaigžņu kluso gaismu" (With the Quiet Light of the Stars)
Juris Kulakovs "Mežā. Nakts…" (In the Forest. Night…)
Raimonds Tiguls "Griezes dziesma" (The Corncrake's Song)
Jēkabs Jančevskis "Aeternum"
Description:
In anticipation of Latvia's centenary, the State Choir "Latvija" and its artistic director, Māris Sirmais, announced their idea for a special and lasting gift to Latvia – a new, rich repertoire of choir songs that could be sung by both professional and amateur choirs. Thus they established a creative laboratory in which seventy-seven composers wrote new music for the choir.
Conductor Māris Sirmais: "The works composed as a result of this initiative are dedicated to the best amateur choirs in Latvia, who will not keep this collection of songs only to themselves but through them will also introduce the wider world to the high quality of Latvian music in terms of both composition and performance. This project was developed with the goal of creating real and lasting spiritual values that will continue to live in the Latvian and global choir literature long after our country's centenary. We can take pride in the fact that such a relatively small nation has so many composers who are ready and able to create music of such high quality. We can also be proud of having so many choirs that can perform this music at such a high level."
Recorded in St. John's church, Riga, Latvia, 2020.
Release date – 09.04.2021.